PAUNY
THE FORCE OF THE MAJORITY

The satisfaction of knowing that you have chosen well is that others have already chosen as you. Many others. Being today the best-selling tractor brand in Argentina is a huge pride, along with a commitment that Pauny renews every day in power, technology, quality and comfort.

For that, the investment is constant to be the national company that today is recognized as a leader in the metal-mechanic sector; thriving, dynamic. With more than 75,000 m2 covered by modern facilities, more than 500 highly qualified employees and a production that provides solutions in medium and high power tractors, road and transport machinery, encouraging the country's development.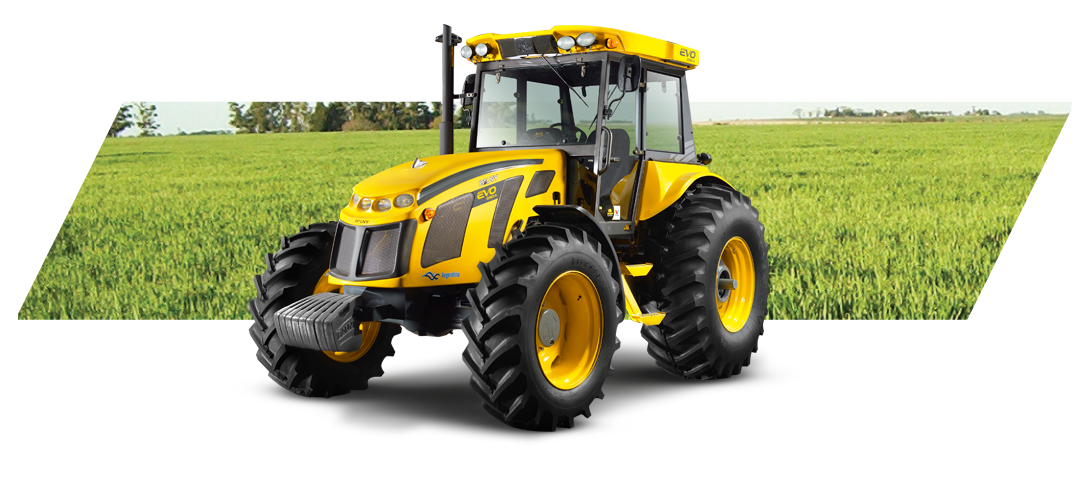 OUR PHILOSOPHY
Making work a way of constant improvement, which is achieved and shared as a team.
OUR MISSION
Adding value to the productive chains of agriculture and road infrastructure, offering products that stand out for their cost/benefit ratio, and thus contributing to progress and general well-being.
OUR VISION
Being recognized in South America as a leading Argentine company, which develops and produces machinery with its own and innovative designs, adapted to the needs of its customers and markets.
HISTORY
Pauny S.A. was born in 2002, revalorizing more than 30 years of experience in Metal-mechanic from Zanello S.A., with the recovery of an important source of employment and the support of municipal, provincial and national government.
In the beginning, its plant and machinery was obtained as a bankruptcy lease. The small group began to produce tractors for the agriculture needs. The factory evolved successfully.
In 2003, the plant and the goods were bought, consolidating in the area. A stage of sustained growth began and, in a short time, passenger transports and road machinery were added to its agricultural line.
In 2006, a new plant of 6000 m2 was inaugurated in Santiago del Estero.
In 2011, it was the No. 1 company in tractors sales in the national market.
In 2012, an assembly plant of 1650 m2 was installed.
Today Pauny has 500 employees. It is constituted by Cooperativa de Trabajo Metalúrgica Las Varillas Ltda., Dealer Network, hierarchical staff of the former company and the participation of the Municipality of Las Varillas.
since
2002 h5> together with the majority h6>
Producing quality to each machine
We are what we do every day, what we decided to do. And we decided to do it well. That is why we make a permanent commitment to quality throughout our management. Because quality is pride, it is respect.
That is why we also chose to be a certified company by external entities of worldwide recognition in quality standards, obtaining in 2012 the ISO 9001/2015 distinction.
This important achievement for all those who rely on the strength of a Pauny translates into benefits that continue to consolidate the choice of the majority: greater satisfaction of our customers, with products of certified quality, lower costs for process optimization, better relationships between staff, customers and suppliers, and demonstrable business credentials, which enable opening to new markets.